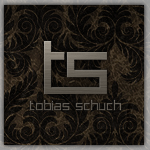 Tobias Schuch is a multi-talented producer, musician, dj & mixing / mastering engineer, who also happens to be my good friend. He is extremely passionate about the music industry and community at large, so he has decided to release free content as his fan base grows.
With every 50 new fans on Facebook group, he will be releasing a new set of samples (drums, bass, guitar, synth) or maybe even tutorials.
"The TS_250_kit started as an entirely acoustic kit. Each hit is individually processed with heavy EQ, compression, multi-band distortion, various modulation effects and a selection of my favorite reverbs to give cohesion and space. After processing the hits itb, i ran them through an api 312 pre, 550 eq and a EL Fatso Jr for more color and texture."
Comments