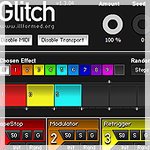 Glitch is a very powerful tool that can be used to add a lot of texture and variation to your tracks.
It can be programmed using different filters (TapeStop, Modulator, Retrigger, Shuffler, Reverser, Crusher, Gater, Delay and Stretcher) to create interesting effects.
This is a perfect VST for anyone who produces Dub-Step, Glitch-Hop and in general very techy-sounding music, though by no means is it limited to that, just check out my test file.
You can download it for free (!) from the developer's website. Thanks Kieran (Foster) for this wonderful piece of software! Please donate to the developer if you find yourself using this VST often!
Here is my test (650kb).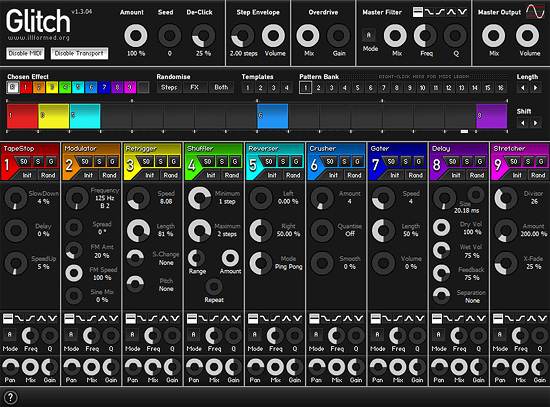 Here is a video that shows the capabilities of this VST:
Comments