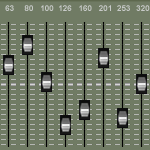 I'd like to try an experiment. After searching high and low for an educational, and more importantly easy-to-follow tutorial on mixing and mastering (for FL Studio), I've come empty-handed. I need the help of this community to put together the best mixing/mastering tutorial on the internet.
There's a lot of tutorials out there, but to me they are un-usable. Video tutorials are difficult to follow as they break your creative process because you always have to pause/play/rewind/fast forward the video (it's annoying to me, not sure about you). And the articles that I've found were the lengh of War and Peace, which I found very boring to read.
The Project
With your help, I'd like to put together the best tutorial on mixing and mastering (specifically for FL Studio). If you are a producer who is knowledgable in mixing/mastering, please comment below with a short description of a particular portion of this process . Alternetively, you could email me at info@flskins.com with as much or as little info you have the time to provide.
Once I start getting enough content, I will put all of it together and include all the required graphics, etc to make this one of the best mixing/mastering tutorials out on the web and to help out the FL Studio community come out with higher quality sound. Win-win situation for all of us, I think. :)
Comments